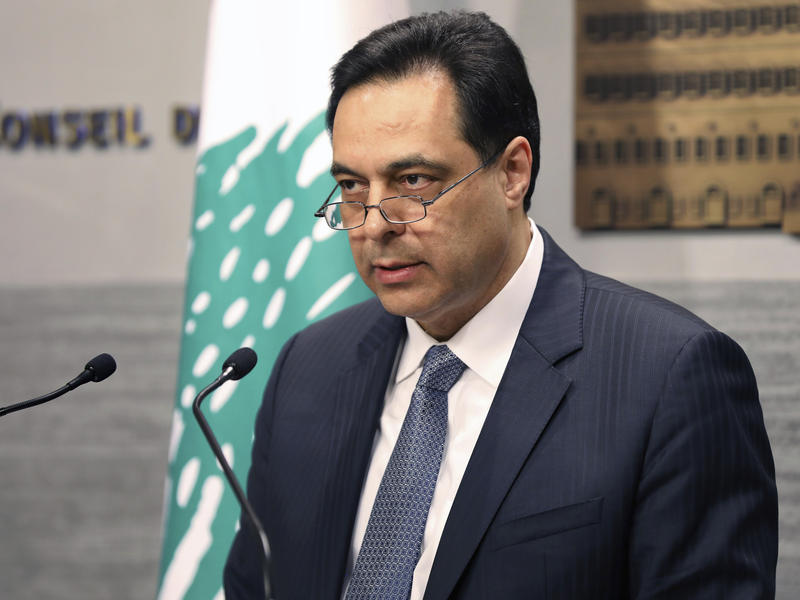 Updated at 3:25 p.m. ET Lebanese Prime Minister Hassan Diab announced his cabinet's resignation Monday, responding to outrage over a catastrophic explosion in Beirut. "Today I announce the resignation of this government," Diab said in a national TV address. "May God protect Lebanon." Diab's speech was published by the National News Agency in Lebanon, the state-run media outlet. His resignation came after last Tuesday's deadly warehouse explosion — caused by 2,750 tons of ammonium nitrate...
Read More
President Trump on Saturday signed four executive orders that include unemployment relief, extends eviction moratoriums, cuts payroll taxes and defers interest on federal student loans. Here & Now s Robin Young speaks with Jill Schlesinger , business analyst for CBS News and host of "Jill On Money," about the presidents executive orders. This article was originally published on WBUR.org. Copyright 2020 NPR. To see more, visit https://www.npr.org.
Read More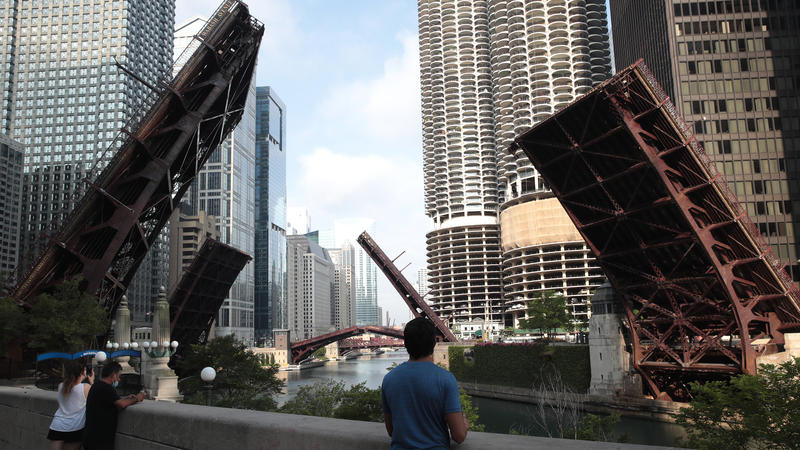 Hundreds of people looted high-end shops on Chicago's Magnificent Mile overnight and early Monday morning with police officers exchanging gunfire with at least one individual, according to Chicago officials. Law enforcement officials say the violence was linked to social media calls for looting after police shot and injured a male suspect in Englewood, on the city's South Side, on Sunday afternoon. "To be clear, this had nothing to do with legitimate protected First Amendment expression,"...
Read More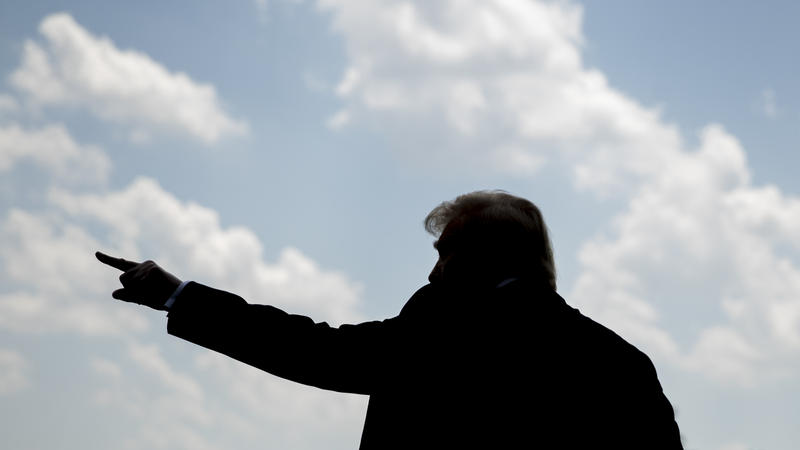 The ad is stark. An elderly white woman is watching the news. An anchor reports that cities want to "defund" the police, as she hears a noise coming from elsewhere in the house. She calls 911 — as Fox News Channel's Sean Hannity says that Joe Biden is "absolutely on board with defunding the police" — only to be told that there is no one there to answer her call and she should leave a message. The ad ends with the words "You won't be safe in Joe Biden's America" on the screen and the woman's...
Read More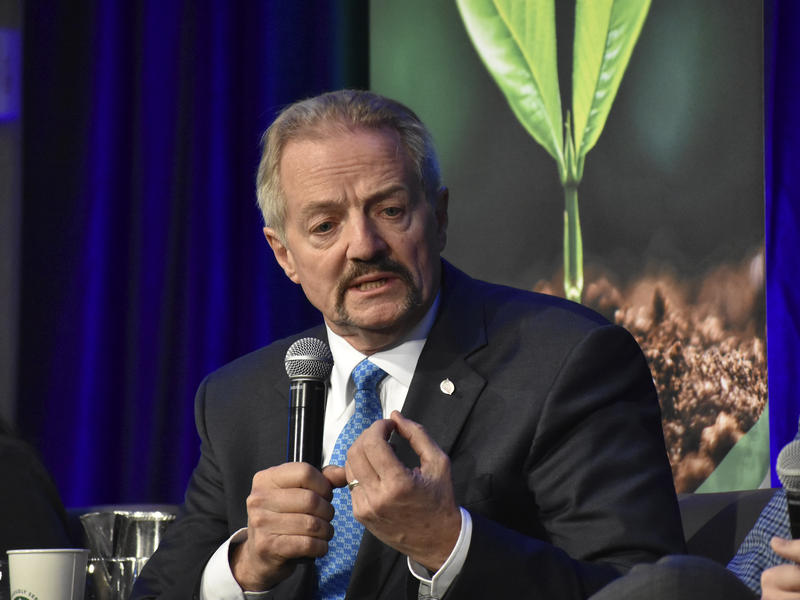 Republicans up for reelection in key Western states could be facing an uncomfortable vote soon as President Trump's controversial nominee to head the Bureau of Land Management is expected to come before the Senate for confirmation. Last week, the Senate Energy and Natural Resources Committee received final documents and paperwork from the administration that were needed to hold a hearing for William Perry Pendley, who has been serving as the Bureau of Land Management's temporary director...
Read More
Science, Technology, And Medicine From NPR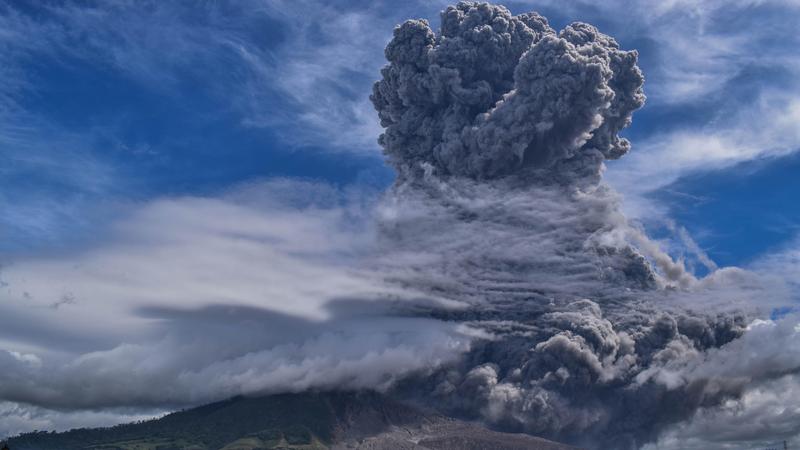 Indonesia's Mount Sinabung has erupted in a dramatic plume of ash rising several miles into the sky and posing health risks to nearby residents, according to Indonesian authorities. The volcano, located on Sumatra Island, erupted on Saturday and again on Monday, "emitting a thunderous noise and turning the sky dark," Reuters reports . An official on the island told The Associated Press that ash and grit had piled up 2 inches thick in some abandoned villages close to the volcano. Reuters /...
Read More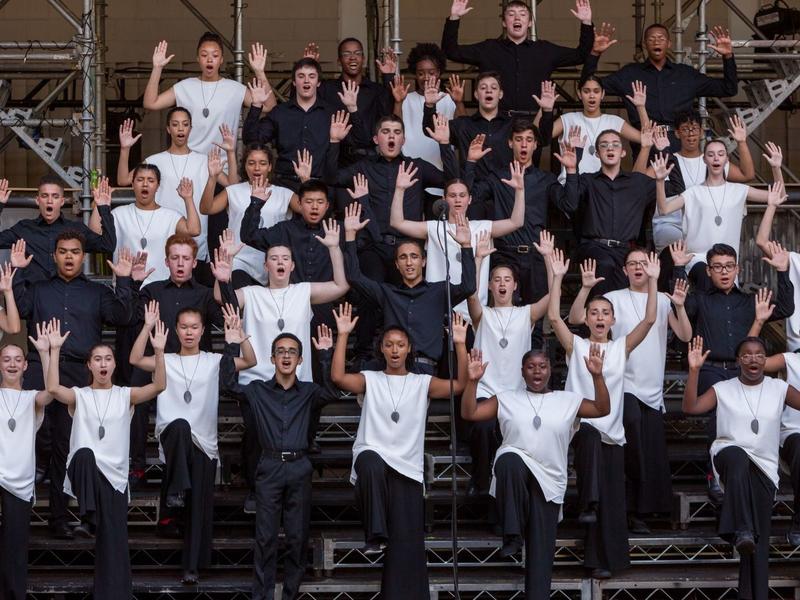 Back in the days before the coronavirus pandemic, lots of people found community and comfort in singing together, whether at school, as a form of worship, in amateur groups or performing as professionals. Last year, Chorus America reported that some 54 million Americans — that is, more than 15% of the entire country's population — participated in some kind of organized group singing. And that study revealed that nearly three-quarters of those polled felt less lonely. Eighty percent said it...
Read More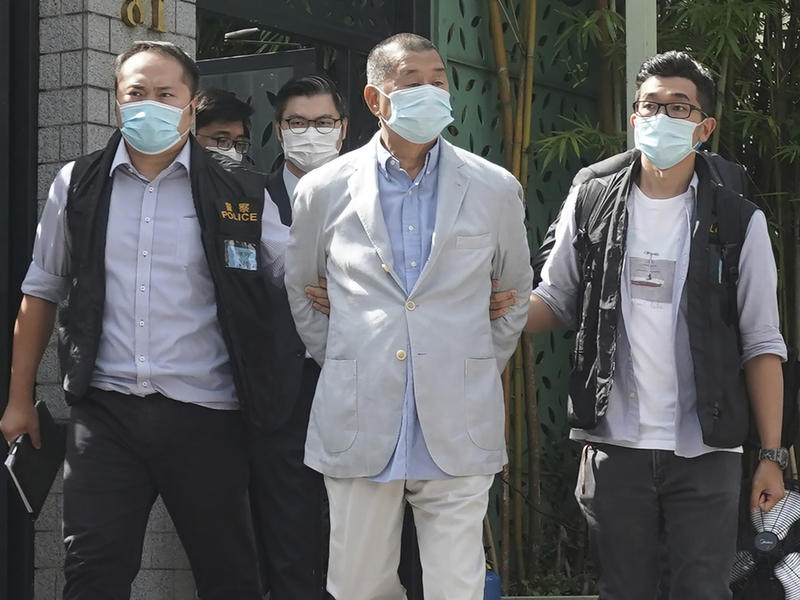 Updated at 9:12 p.m. ET Hong Kong media tycoon Jimmy Lai and several executives at the media company he founded have been arrested for colluding with foreign forces, the highest profile arrests thus far under a sweeping national security law imposed by Beijing just over a month ago. Lai, 71, is the chairman and majority owner of the staunchly pro-democratic newspaper Apple Daily and its publishing company, Next Digital. Share prices for Next Media surged 300% within hours of his arrest as pro...
Read More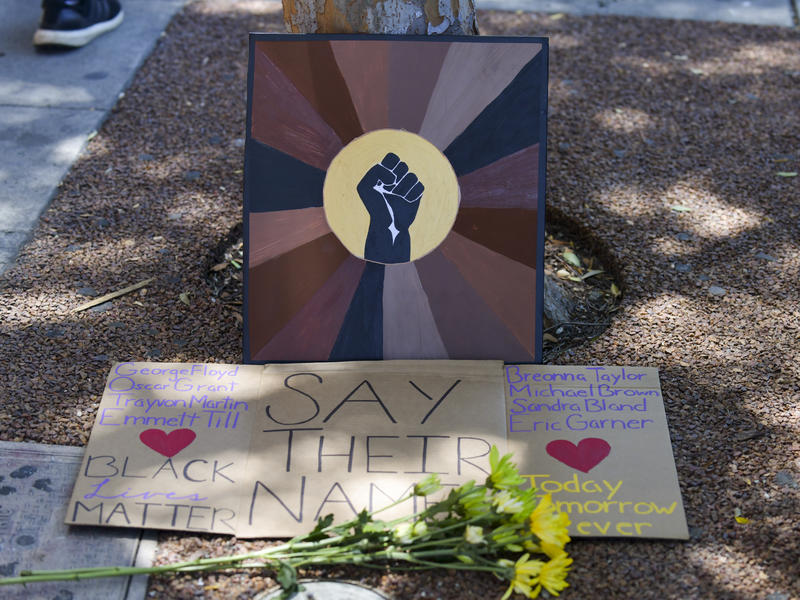 Editor's note: NPR will be continuing this conversation about Being Black in America online and on air. When Imani Brown, a 38-year-old from San Francisco, hit the streets to protest the recent police violence against Black Americans, she felt inspired and energized. Her parents fought for racial justice before her, so her participation felt like a part of her inheritance. "It is energizing for me to be carrying on the work that my parents were involved in. I'm sad that we haven't come...
Read More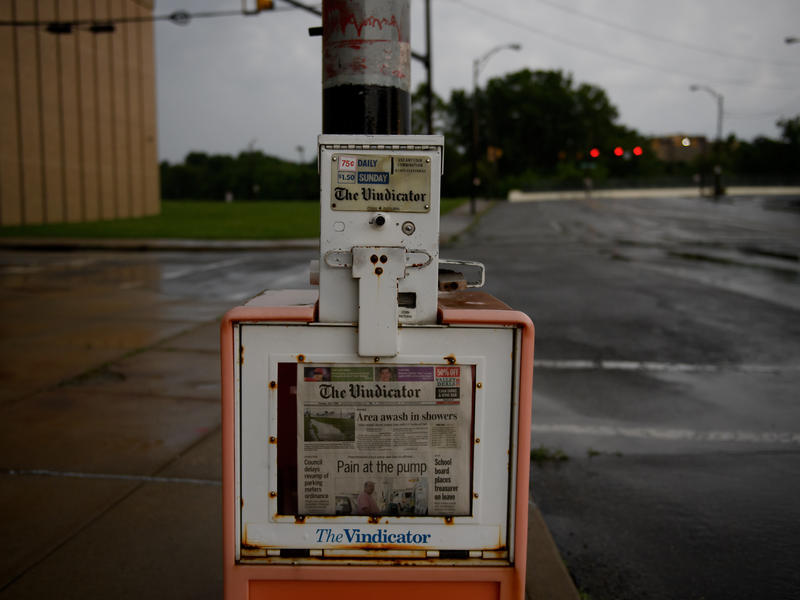 If you told Brian Dzenis three years ago he would be loading postal semis for work, he would have laughed in your face. A former sports reporter at the now-defunct Youngstown Vindicator , affectionately known as the Vindy, Dzenis, 31, has spent the time after his layoff as a second-shift loader for FedEx, and an expediter for the United States Postal Service. Instead of covering D-1 varsity at Chaney High, Dzenis now wakes at 6 a.m. to process packages at a facility in Warrendale, Penn. He...
Read More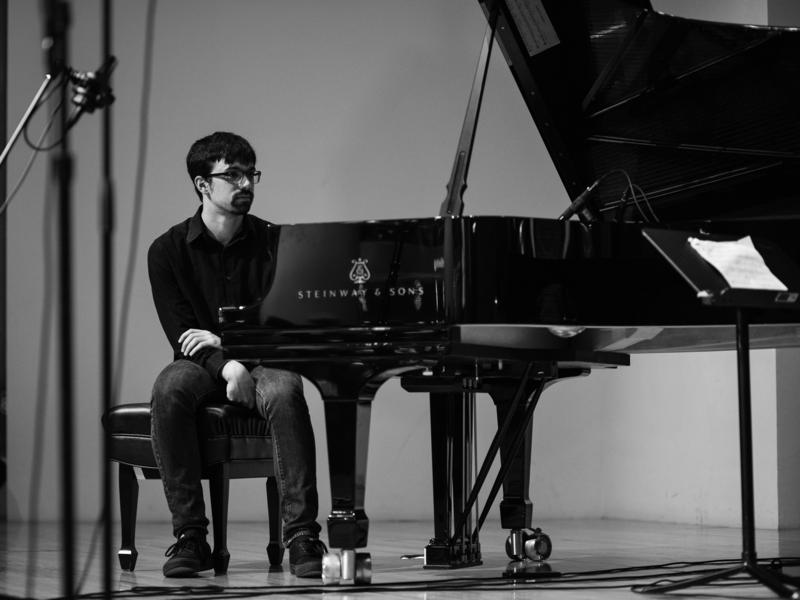 Pianist Micah Thomas is having the jazz equivalent of a standout rookie season. Just within the last several weeks, he finished his undergraduate studies at Juilliard and released a terrifically assured debut album called Tide . It introduces an artist of superb technical facility, along with something even more striking — a deep understanding of the sprawling lineage of modern jazz piano and a youthful determination not to get caught retracing anybody's steps. Another sign that Micah Thomas...
Read More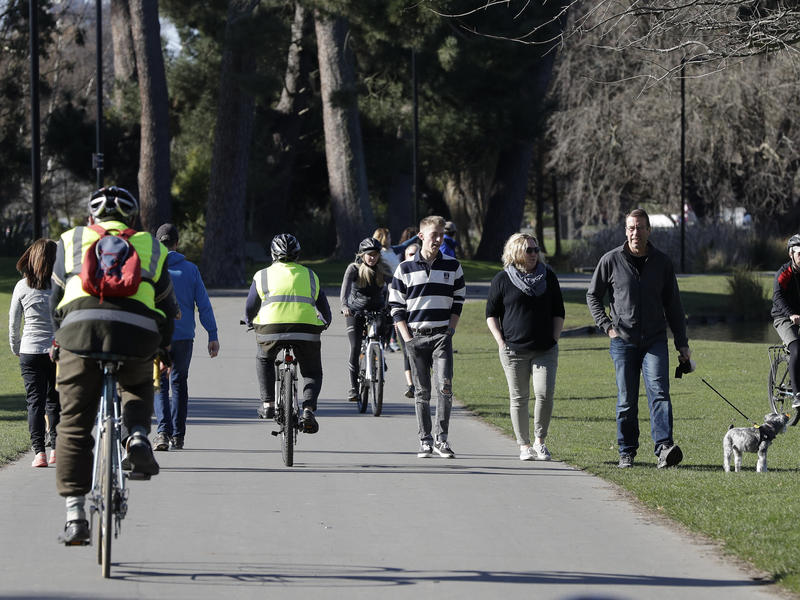 New Zealand has now gone 101 days without any community transmission of the coronavirus, and life in the country has largely returned to normal – an experience far different from the havoc that the virus is causing elsewhere in the world. "Achieving 100 days without community transmission is a significant milestone, however, as we all know, we can't afford to be complacent," Dr. Ashley Bloomfield, New Zealand's director-general of health, said in a statement Sunday. "We have seen overseas how...
Read More
This page is updated regularly. Since the new coronavirus was first reported in Wuhan, China, in December, the infectious respiratory disease COVID-19 has spread rapidly within China and to neighboring countries and beyond. The first confirmed coronavirus cases outside China occurred on Jan. 20, in Japan, Thailand and South Korea . On Jan. 21, the first case in the U.S. was identified in Washington state. Loading... Loading... On Jan. 24, the first two European cases were confirmed in France....
Read More
don't miss: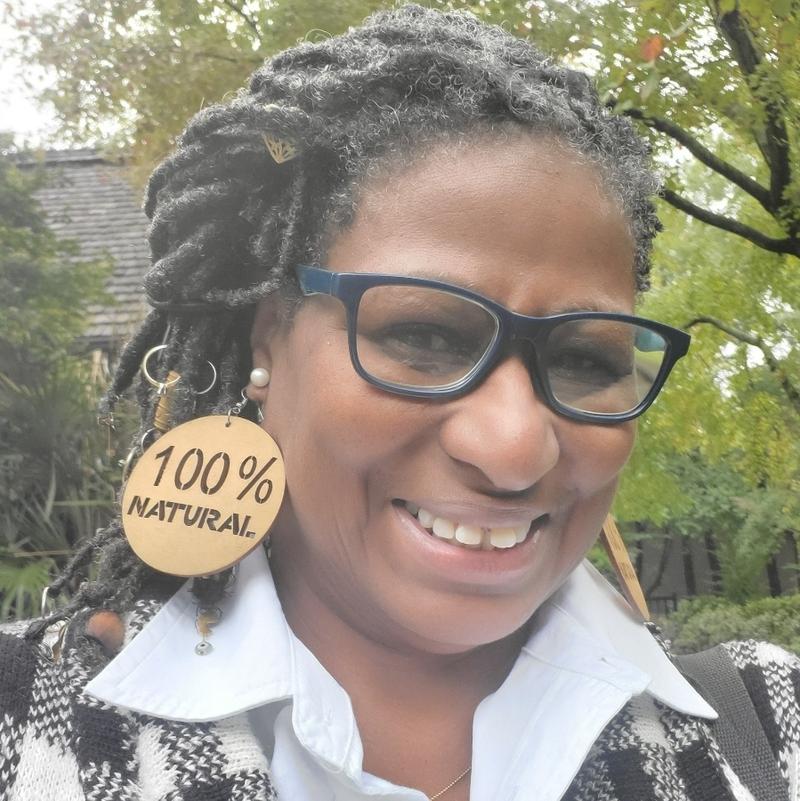 For Marjorie Roberts, it started on March 26. The healthy, 59-year-old life coach in Atlanta says it started as a normal day. She went out to get the mail. As she walked back to her apartment, she lost her balance. Odd for her, but she didn't think much of it. By evening, "everything came down on me like a ton of bricks," she says. Extreme fatigue was the first symptom among several. Her long ordeal was just beginning. "I had no idea what I was in for." On April 23, Natalie Nowell, 34, had a...
Read More