KVCR is your source for news in the Inland Empire.
Keeping you connected with stories for every side of you.
Please connect with us today and support the station that connects you with the world!
The City of Menifee is calling on all local artists to submit their designs for a new city flag.

Former Press-Enterprise Columnist and longtime KVCR news contributor, Cassie MacDuff joins KVCR to review a few of the Inland Empire's major news stories of the past week.

COVID-19 hospitalizations in Riverside and San Bernardino have continued their decline.

The analysis comes from U.C. Riverside's Center for Economic Forecasting and Development.

This is the first case reported since 2019 according to San Bernardino County health officials.

KVCR's Megan Jamerson speaks with Stephanie Williams of Black Voice News about the county's new campaign to encourage communities of color to get their vaccine.

The City of Norco last week made its first round of voting towards an ordinance that would ban short-term rentals in the city, such as Airbnb.

A lawsuit was brought by two brothers who allege they were sexually abused by a priest at a Riverside parish 25 years ago.

Under a new California law, the way a sexual assault victim is dressed can no longer be used as evidence of consent in a trial.

Local Inland Empire filmmakers participated in the 48-Hour Film Project this past weekend, and these submissions will be screened and voted on this coming Thursday.

A new campaign launched by Riverside County aims to encourage more Latino and black community members to get vaccinated.

Oct. 10 marks the 29th annual Indigenous Peoples Day, which has gained traction over the years as a counter-celebration to Columbus Day.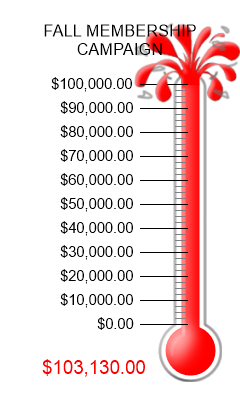 Lillian speaks with Stephanie Moram, Founder of Good Girl Gone Green.
Federal prosecutors have accused a U.S. Capitol Police officer of obstruction of justice for allegedly encouraging a suspect in the Jan. 6 Capitol riot to hide evidence of their participation.
An administrator with the Southlake School District reportedly made the statement during a meeting when a new state law came up. It says multiple perspectives should be presented on certain topics.
SCIENCE, TECHNOLOGY, AND HEALTH FROM NPR
The cars have been converging at all hours of the day and night, mystifying neighbors. Invasion of the self-driving cars? Not quite.