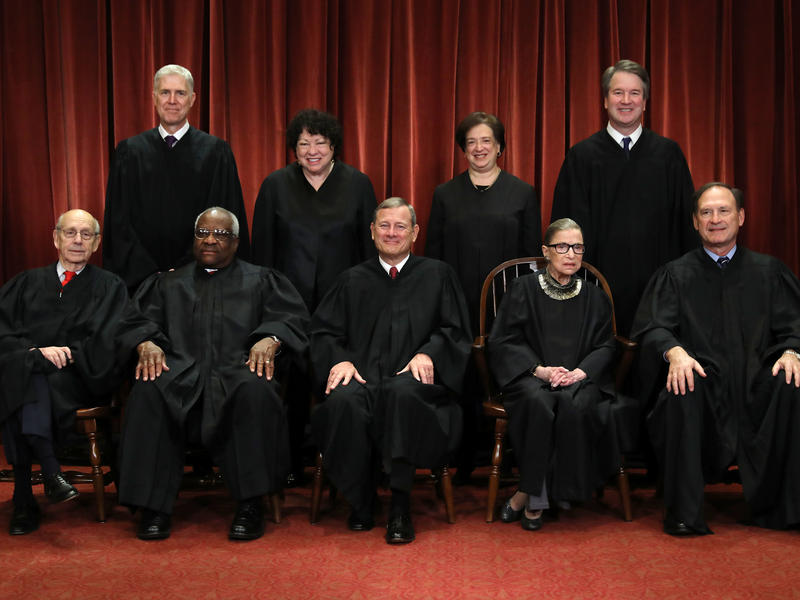 Supreme Court justices, both current and former, are remembering their colleague Ruth Bader Ginsburg, who died Friday at the age of 87. "Our Nation has lost a jurist of historic stature. We at the Supreme Court have lost a cherished colleague. Today we mourn, but with confidence that future generations will remember Ruth Bader Ginsburg as we knew her — a tireless and resolute champion of justice," wrote Chief Justice John Roberts in a statement Friday. Current and former justices reminisced...
Read More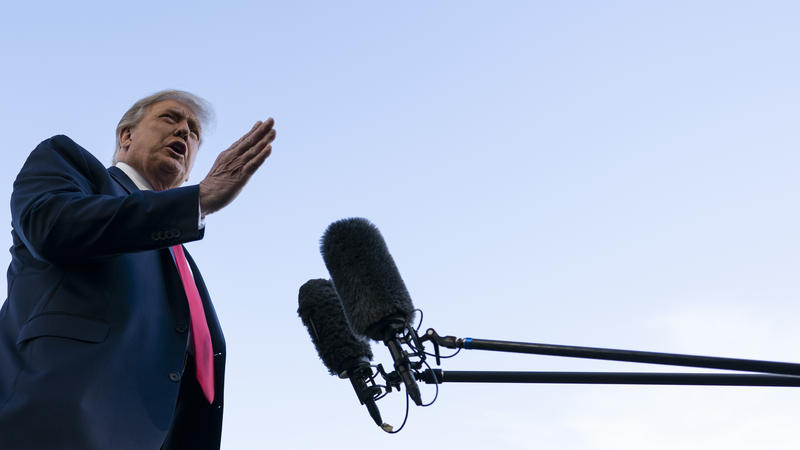 President Trump says he expects to announce a nominee to fill the Supreme Court vacancy left by Ruth Bader Ginsburg's death "next week" and the pick will likely be a woman. "A choice of a woman would certainly be appropriate," he told reporters at the White House Saturday before leaving for a campaign rally in North Carolina. "We want to respect the process," Trump said. "I think it's going to go very quickly, actually." He had previously tweeted that Republicans should move forward with a...
Read More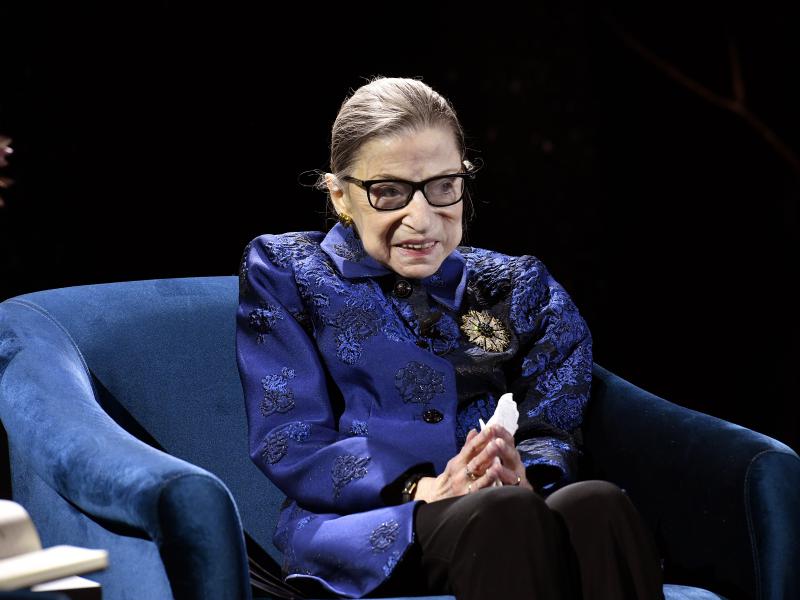 Ruth Bader Ginsburg, the feminist Supreme Court justice who inspired generations of women, died on Friday at the age of 87. Throughout her career, Ginsburg granted a number of interviews to NPR. Explore some of her recent, more memorable remarks. On retiring: The octogenarian served 27 years on the bench over four presidencies, five bouts with cancer, and countless opinions on groundbreaking legal decisions. In 2016, amid a heated election between Democrat Hillary Clinton, and eventual White...
Read More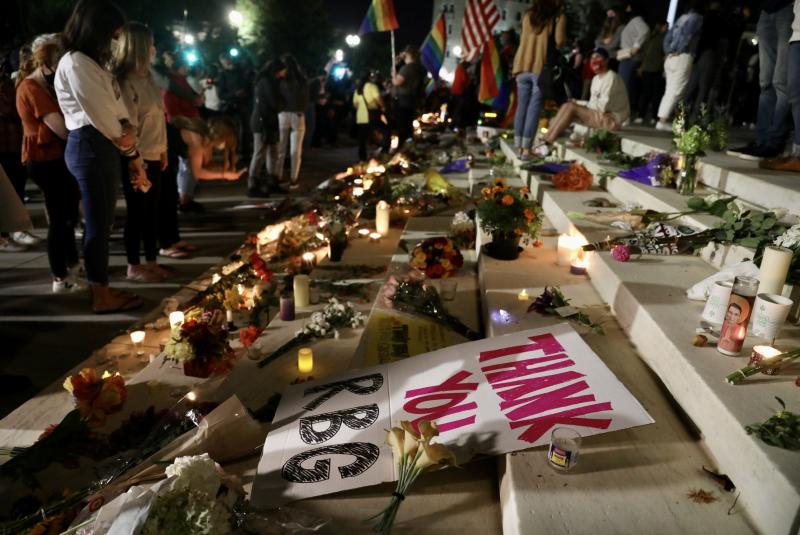 On the steps of the Supreme Court building, soft cries and the low murmur of chirping crickets filled the air as hundreds of people grieved the death of Supreme Court Justice Ruth Bader Ginsburg. Occasionally short bursts of clapping broke out before the crowd resumed its silence. At points, the crowd sang "Amazing Grace," "America the Beautiful" and "Imagine" by the John Lennon. Shawn Boykins, 35, said a friend texted him about the news as soon as it happened. He was in the neighborhood and...
Read More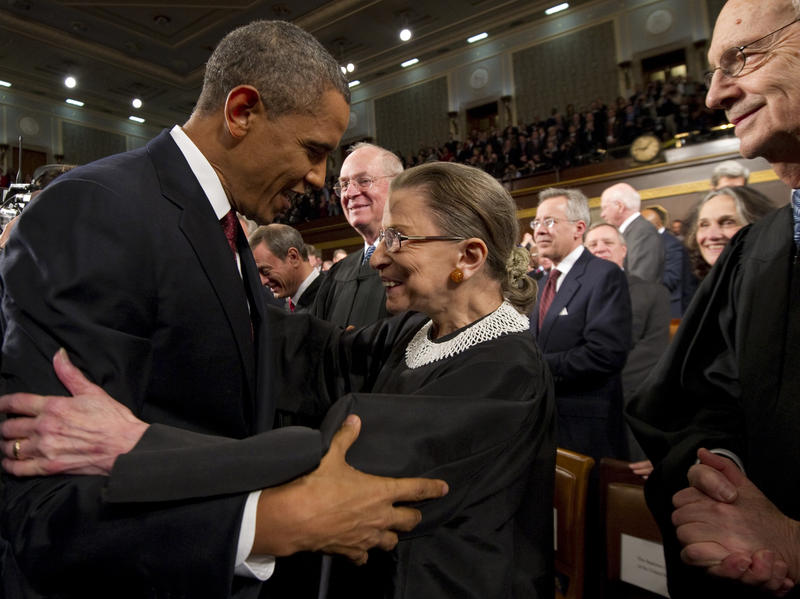 Former President Barack Obama paid tribute to Supreme Court Justice Ruth Bader Ginsburg on Friday, calling on Republicans to delay filling the vacancy left by her death until after the 2020 presidential election. Ginsburg died from cancer complications earlier on Friday. She was 87. In his statement , Obama called Ginsburg a "warrior for gender equality" who "inspired the generations who followed her, from the tiniest trick-or-treaters to law students burning the midnight oil to the most...
Read More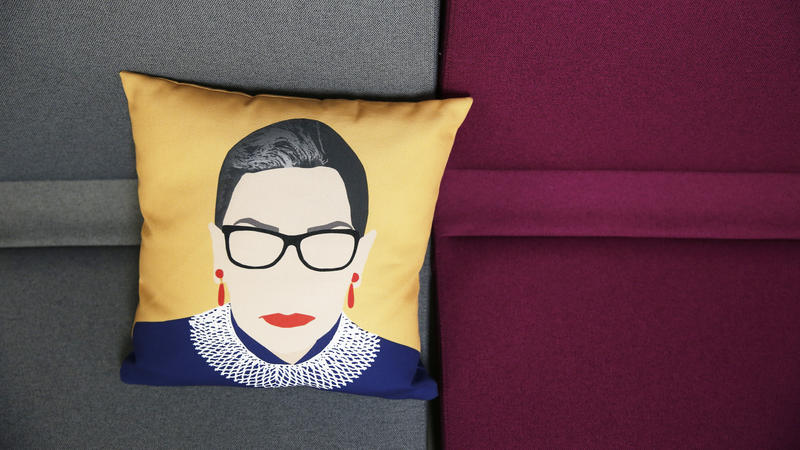 In politics, money can be a pretty good stand-in for enthusiasm. And the donations pouring in to the Democratic fundraising platform ActBlue since Ruth Bader Ginsburg's death indicate there is a lot of energy and money on the left. According to the constantly-ticking tracker on ActBlue's website, in the hours from 9 p.m. ET, when the news of Ginsburg's death became widely known, to Saturday afternoon, more than $46 million was donated to Democratic candidates and causes. The number keeps...
Read More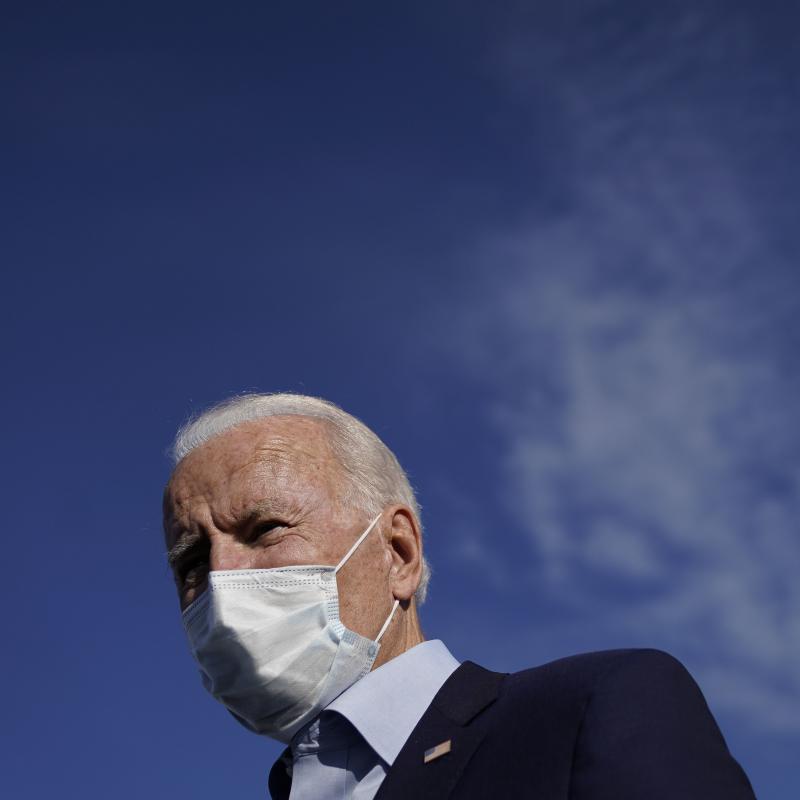 President Trump has revealed the names of people he'd consider nominating to the Supreme Court in the event of a vacancy like the one opened by the death of Justice Ruth Bader Ginsburg. Former Vice President Joe Biden, Trump's Democratic challenger, hasn't. Some critics were faulting Biden's reticence as recently as Thursday, as t he Associated Press reported , and the matter has become newly urgent for Democrats as they go to war to try to stop Senate action on the high court. Senate...
Read More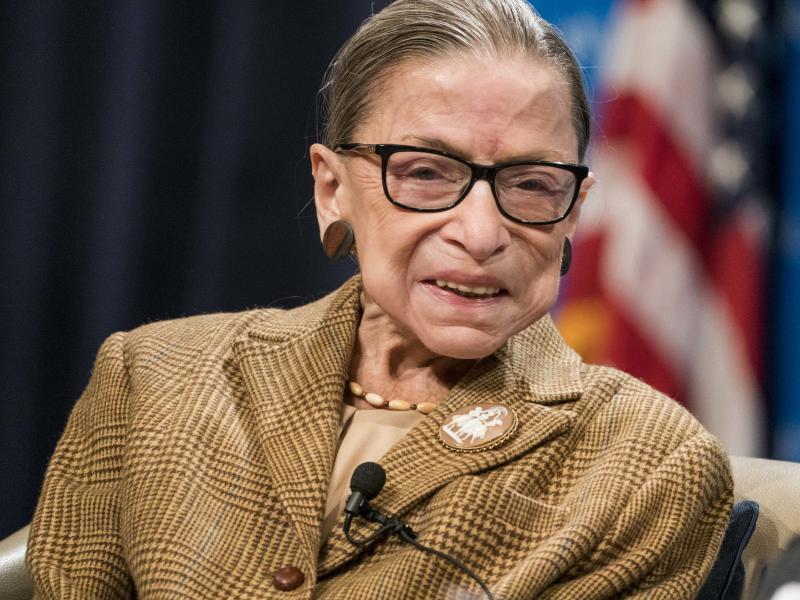 Reactions to Supreme Court Justice Ruth Bader Ginsburg's death Friday focused, in large part, on how the court vacancy should be filled and whether President Trump, who is up for reelection on Nov. 3, could justifiably seek to appoint a new justice to the court so close to the election. "The American people should have a voice in the selection of their next Supreme Court Justice. Therefore, this vacancy should not be filled until we have a new president," Senate Democratic Leader Chuck...
Read More
Science, Technology, And Medicine From NPR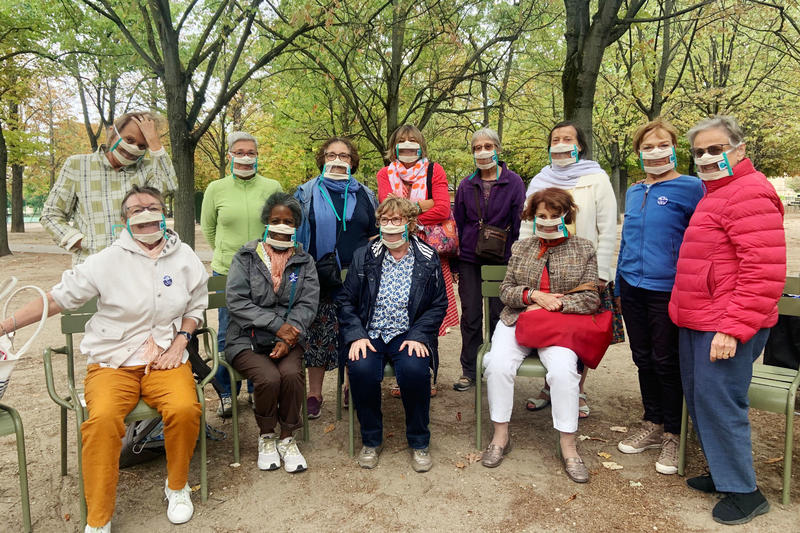 Suzy Margueron, a retiree in Paris, usually walks five miles a day, so she knew something was wrong when she barely had the energy to make it to the grocery store in the spring. As it turned out, she was infected with COVID-19. She spent a week collapsed on her couch in March. Even after recovering, the effects of the pandemic continue to create particular challenges for her. That's because Margueron lost nearly all of her hearing as a young woman — and trying to communicate with people...
Read More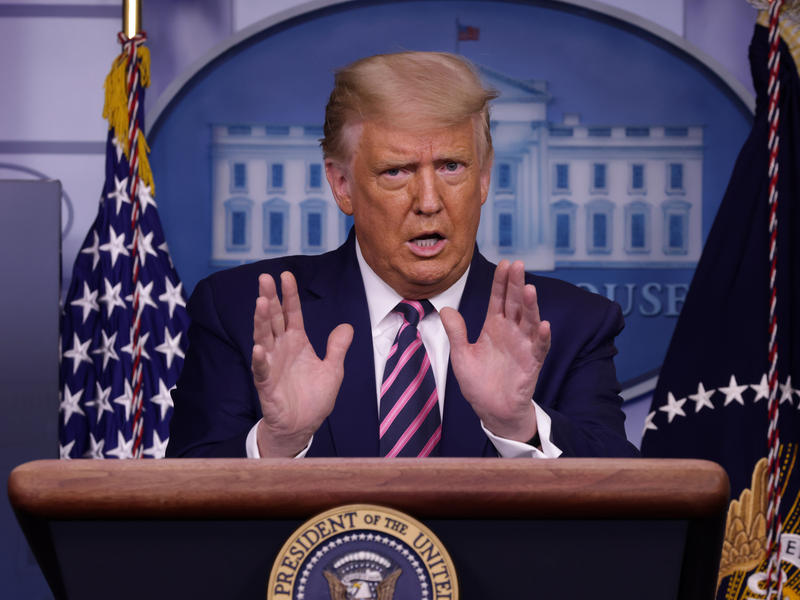 President Trump on Friday said "every American" will have a vaccine for the coronavirus available by April, escalating already ambitious goals to fast-track a vaccine for the virus that has killed nearly 200,000 people in the United States. He also promised more than 100 million doses available by the end of the year. The most optimistic scenario included in a distribution plan that the Centers for Disease Control and Prevention released Wednesday would put the number of available vaccine...
Read More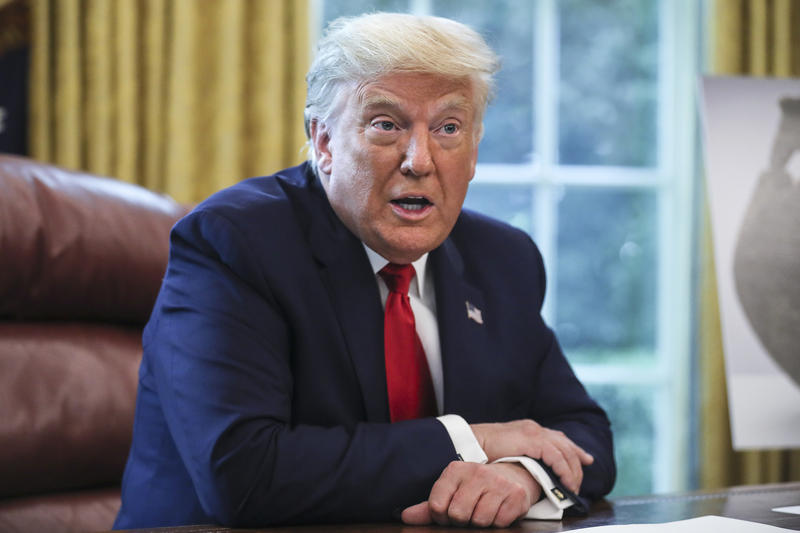 Weighing the president down in his reelection bid is his handling of the coronavirus pandemic and race relations, according to the latest NPR/PBS NewsHour/Marist poll . More than half of Americans — 56% — disapprove of the job President Trump has done handling the pandemic. By a 54% to 40% margin, likely voters also say they prefer Democratic nominee Joe Biden over Trump to handle the coronavirus. On race relations, likely voters prefer Biden 56% to 38%; and even on crime, Biden edges Trump...
Read More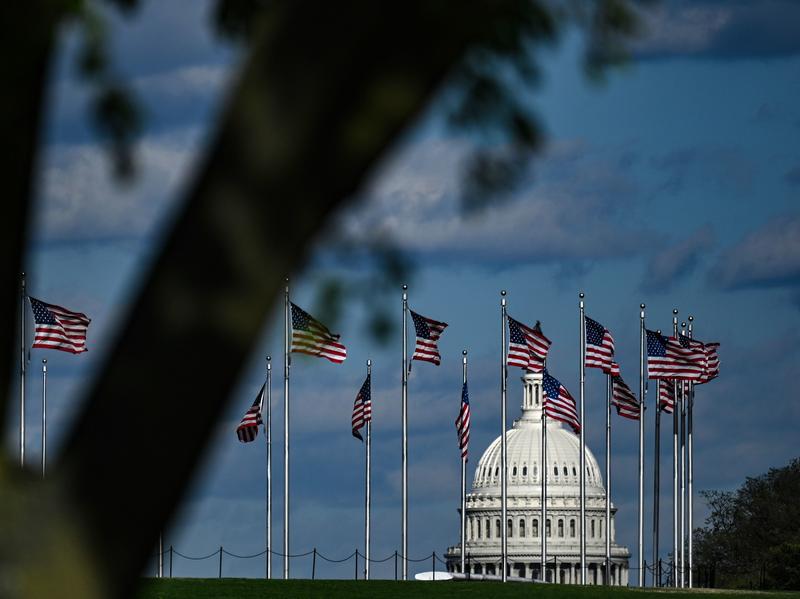 Supreme Court Justice Ruth Bader Ginsburg is gone, but those who remain in Washington are gearing up for a political battle royale. The stakes of a vacancy on the High Court are as high as they've ever been following two appointments under President Trump that have increased conservatives' throw weight on big cases. Ginsburg herself was aware about the coming tempest; she dictated this statement to granddaughter Clara Spera in the days before her death: "My most fervent wish is that I will...
Read More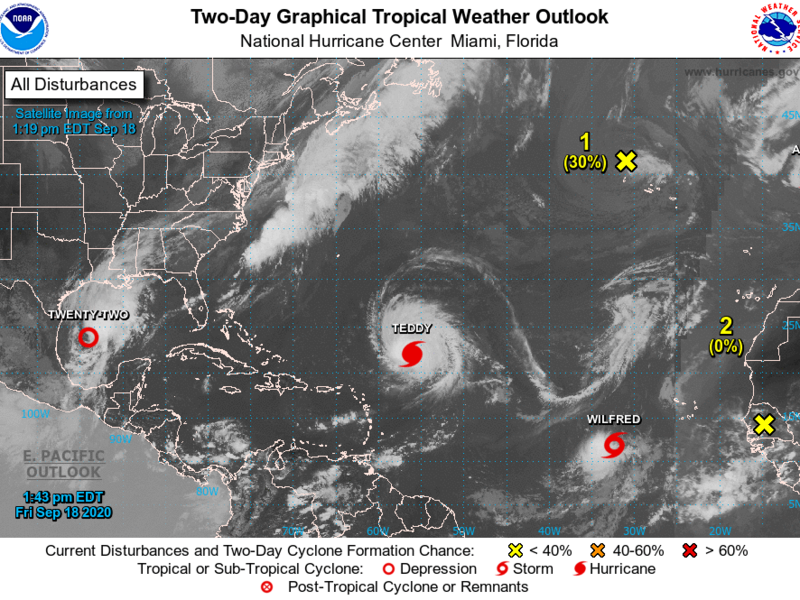 Updated at 6:05 p.m. ET Hurricane season, like many other aspects of life, has reached peak 2020. When Tropical Storm Wilfred and Subtropical Storm Alpha formed on Friday, they became the 21st and 22nd named storms of the season. Not long after them, weather forecasters spotted Tropical Storm Beta . Put another way, this marks just the second time in history that forecasters have had to resort to the Greek alphabet because available storm names have been exhausted. The World Meteorological...
Read More
This page is updated regularly. Since the new coronavirus was first reported in Wuhan, China, in December, the infectious respiratory disease COVID-19 has spread rapidly within China and to neighboring countries and beyond. The first confirmed coronavirus cases outside China occurred on Jan. 20, in Japan, Thailand and South Korea . On Jan. 21, the first case in the U.S. was identified in Washington state. Loading... Loading... On Jan. 24, the first two European cases were confirmed in France....
Read More
don't miss: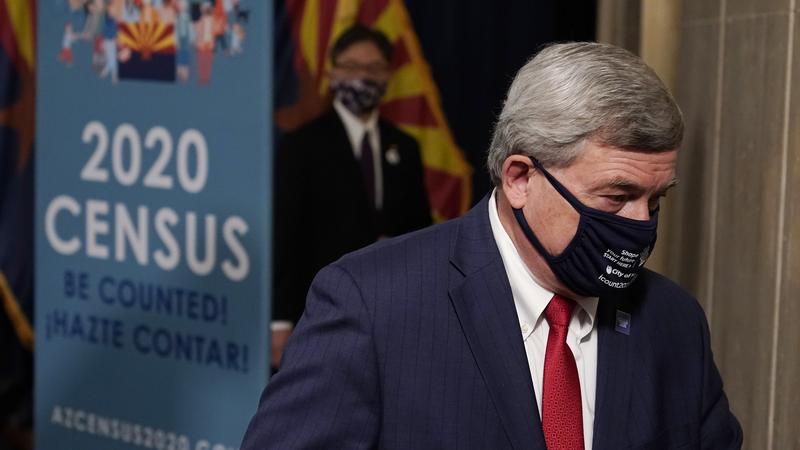 President Trump said it was a "situation that has to be." A month after he declared the coronavirus pandemic a national emergency , Trump explained from behind the podium of the White House press briefing room on April 13 that the 2020 census had to be given more time. The public health crisis had overshadowed the once-a-decade head count of every person living in the U.S. After the census officially kicked off in January in a remote fishing village in Alaska , its nationwide rollout on March...
Read More