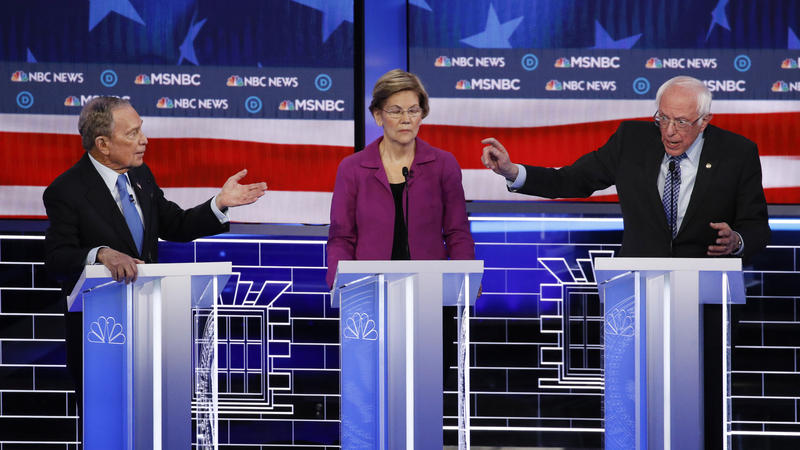 Days before the South Carolina primary, seven Democratic candidates will face off in a debate in Charleston, S.C. The debate comes after Sen. Bernie Sanders handily won the Nevada caucuses, won in New Hampshire and tied in Iowa. Here's what you need to know: When is the South Carolina Democratic debate? Tuesday, from 8 to 10 p.m. ET. Where is the debate being held? Charleston. What channel is the debate on? CBS and streaming online on CBSN. Who is moderating the debate? CBS Evening News...
Read More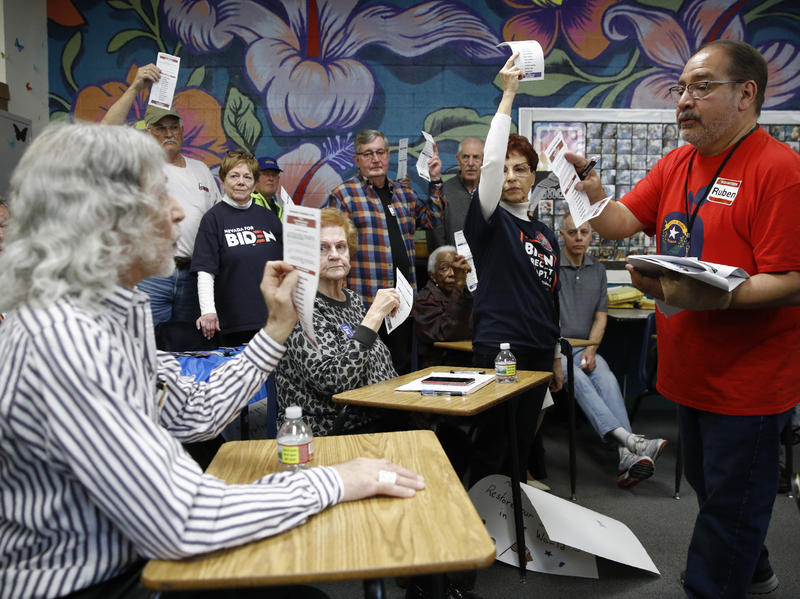 The Nevada Democratic Party's top official said on Monday that the state's presidential caucuses this month should perhaps be the last. He says the state should begin the process of shifting to a statewide presidential primary. "I believe we need to start having a serious conversation ahead of next cycle about the limitations of the caucus process and the rules around it," Nevada State Democratic Party Chair William McCurdy said in a statement . "If our goal is to bring as many Nevada...
Read More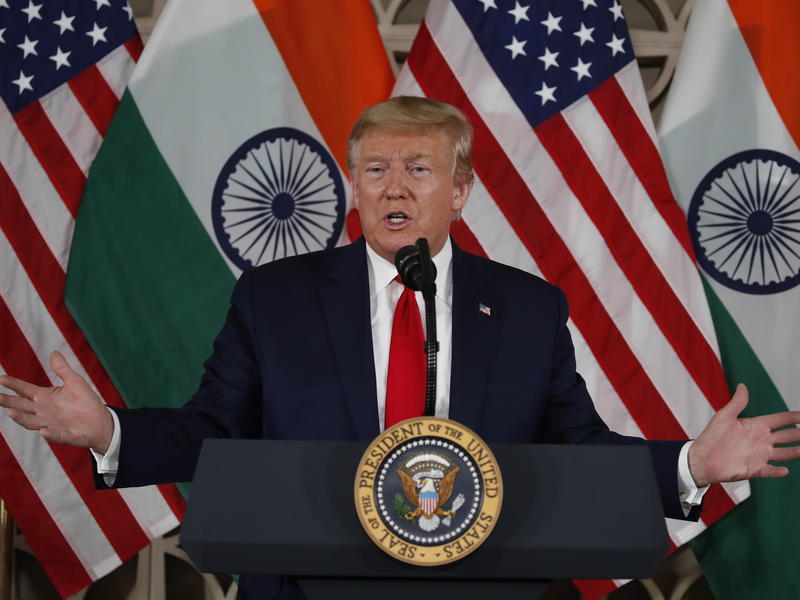 President Trump criticized remarks by Justice Sonia Sotomayor and Ruth Bader Ginsburg as "inappropriate" and said the Supreme Court justices should recuse themselves from cases involving the president. "I just don't know how they cannot recuse themselves for anything Trump or Trump related," Trump said Tuesday in a wide-ranging news conference in New Delhi. "What Justice Sotomayor said yesterday was highly inappropriate," Trump added. "She's trying to shame people with perhaps a different...
Read More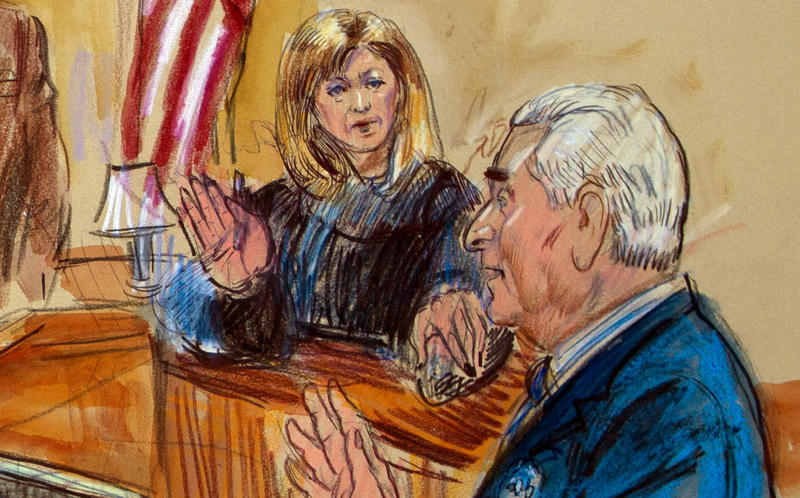 Amy Berman Jackson has worked in the Washington, D.C., legal world for more than 30 years — as a federal prosecutor, white collar defense attorney and now district court judge. But it is her current work presiding over several prosecutions stemming from the Russia investigation, including the case against President Trump's longtime friend and informal adviser, Roger Stone, that have put Jackson in the public spotlight on the national stage. At Stone's sentencing last week, Jackson went point...
Read More
Former Egyptian President Hosni Mubarak, who was ousted from power in the early days of the Arab Spring, has died at the age of 91, according to Egyptian state television. For many Egyptians, Mubarak became the symbol of all that was wrong with their country. His nearly three-decade rule is recalled as a time of political repression, widespread corruption and economic stagnation for everyone but an elite few. Many Egyptians who took to the streets in early 2011 seeking his ouster weren't even...
Read More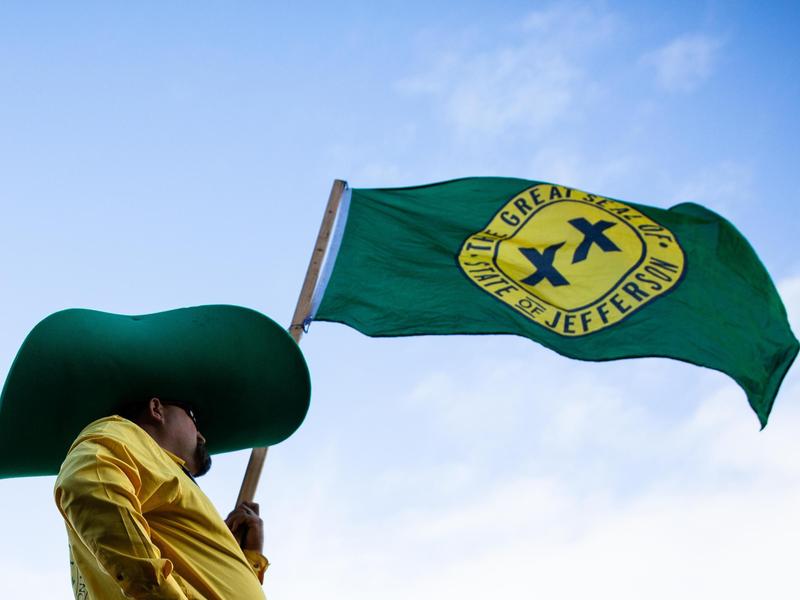 Some rural Oregonians are so frustrated by Democratic politics they want to leave the state. But not by moving elsewhere. Instead, a group is seeking to change the map itself, so that most of Oregon and a chunk of Northern California would break off and join Idaho, a Republican-majority state. "Move Oregon's Border For a Greater Idaho" succeeded in getting petitions approved for circulation in two rural Oregon counties this month. This is only the latest separatist cause in Pacific Northwest...
Read More
Say Amen, Somebody , a documentary about the men and women who pioneered African American gospel music, was widely praised upon its release in 1982; the late Roger Ebert called it "One of the most joyful movies I've ever seen." But it hasn't been seen in theaters in nearly 30 years. Now George T. Nierenberg's film has been restored and re-released to theaters and DVD . At the time, Nierenberg was looking for a follow-up to his award-winning 1979 tap dance documentary, No Maps on My Taps, when...
Read More
Arts, Culture, And Media From NPR
In 2009, Mark Zuckerberg had a question for Facebook: "What do we want to be when we grow up?" While the social network was still several years away from going public, it was evolving beyond the startup phase. It had turned down a $1 billion offer to sell itself to Yahoo. It was competing for talented engineers with bigger Silicon Valley neighbors like Google. Facebook needed to define itself. Employees quickly zeroed in on where to find their answer: Zuckerberg, the founder and CEO. " He was...
Read More
Science, Technology, And Medicine From NPR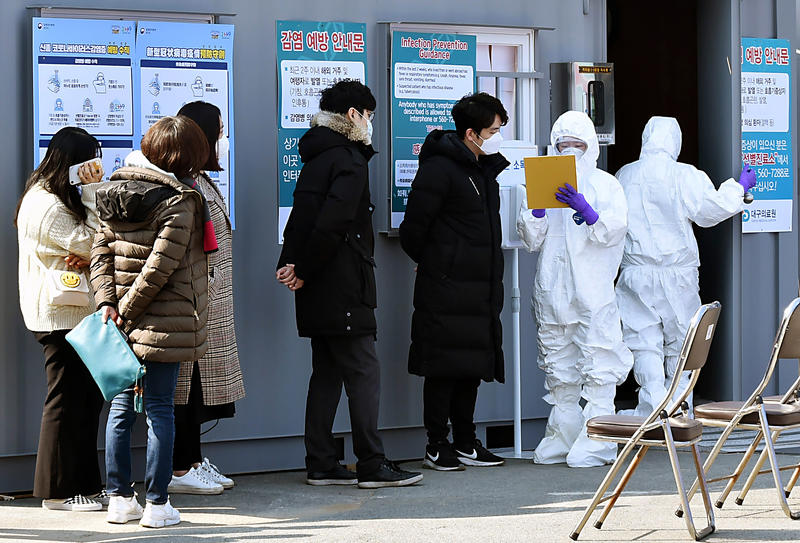 South Korea's government says it is in a critical struggle to contain the spread of the COVID-19 virus from the disease's epicenter in Daegu. It has given itself four weeks to stabilize the situation in the city of 2.5 million, some 150 miles southeast of the capital, Seoul. "If authorities fail to contain the spread of the COVID-19 in Daegu, there is a high possibility that COVID-19 could spread nationwide," Vice Health Minister Kim Gang-lip told reporters on Monday. Most of South Korea's...
Read More
don't miss:
Lennon Lacy was found hanging from a swing in August 2014. Authorities concluded the 17-year-old had killed himself — but some members of his community in Bladenboro, North Carolina, suspect he was lynched. PBS documentary " Always In Season " puts Lennon Lacy's death in context. Premiering Monday night on PBSs Independent Lens," the film examines the legacy of lynching — and those who use historical reenactments keep these stories alive. Lennon Lacy's family and friends didn't believe he...
Read More