Former Press-Enterprise Columnist and longtime KVCR news contributor, Cassie MacDuff joins KVCR to review a few of the Inland Empire's major news stories of the past week.

Southern California's top air regulator has launched an initiative to bring warehouse operators into environmental compliance

Latinos rarely serve on the boards of nonprofit organizations in the Inland Empire. That's according to a new study released today.

After years of investigations and public hearings, California's Water Resources Control Board has approved a 'cease and desist' order to stop most of BlueTriton Brand's pumping of spring water out of the San Bernardino National Forest.

A conversation with host Yvette Walker and Dr. Tomas Morales, President of CSUSB.

Stories highlighted for Sept 19, 2023.

California's Water Resources Control Board Today will consider issuing a 'cease and desist' order to end the pumping of millions of gallons of water out of the San Bernardino National Forest.

On Wednesday, the County of Riverside settled a lawsuit that alleged that redrawn political maps did not give Latinos equal opportunity to engage in future local elections

Former Press-Enterprise Columnist and longtime KVCR news contributor, Cassie MacDuff joins KVCR to review a few of the Inland Empire's major news stories of the past week.

Entertainment venue Dave & Buster's plans to bring new life to The River at Rancho Mirage with their Grand Opening on September 18. KVCR's Shareen Awad speaks with General Manager Ryan Easterday learn more about Dave & Buster's Rancho Mirage, their new games, and plans for the future.

Stories highlighted for Sept 14, 2023.

The Planning Commission will be holding a public hearing on Tuesday November 14 to further review the American Iron & Metal (AIM) recycling center's operations
Your chance to explore the northern wonders of Alaska in 2024, with a 7-Day Alaska Cruise departing from Vancouver B.C! Explore the dynamic glaciers, soaring peaks and captivating history of the 49th state on
Holland America Line's
award-winning itineraries.
Terms and Conditions Apply.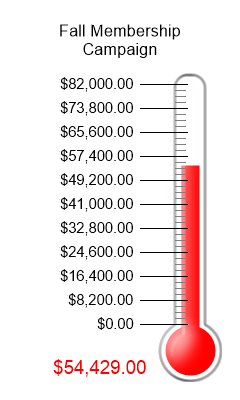 Joe Richardson sits down with the Mayor of Riverside. She discusses the city's cooperative council / manager form of government.
Dr. Enrique Murillo, Executive Director of LEAD, Latino Education & Advocacy Days, talks about the LEAD Summit at CSUSB on September 29.
The horseshoe crab bleeding industry is in transition. One biomedical company agreed to more oversight, and a regulatory group is paving the way for drug companies to use animal-free alternatives.
The Butner federal prison complex in North Carolina is where a quarter of federal inmate deaths occur. It includes a medical facility but inmates aren't getting needed care, there or at other prisons.
SCIENCE, TECHNOLOGY, AND HEALTH FROM NPR
Wildfire smoke has plagued much of the country this summer causing short-term impacts like increasing asthma. But researchers learning that wildfire smoke can have far-lasting implications.