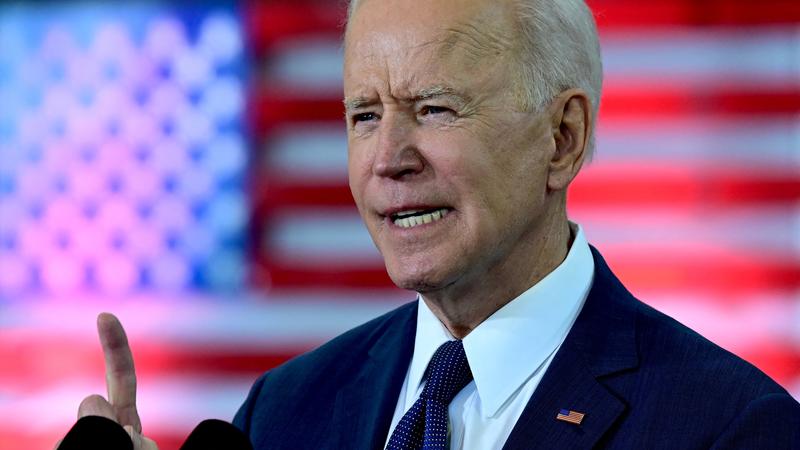 As President Biden and his administration sell a $2 trillion infrastructure plan to Americans, one theme keeps coming up alongside dilapidated bridges, contaminated water pipes and uneven Internet access: competition with China. When Biden announced the proposal in Pittsburgh, he made sure to argue the measure would put the U.S. "in a position to win the global competition with China in the upcoming years." Biden wants the U.S. to spend more money on its physical infrastructure, as well as...
Read More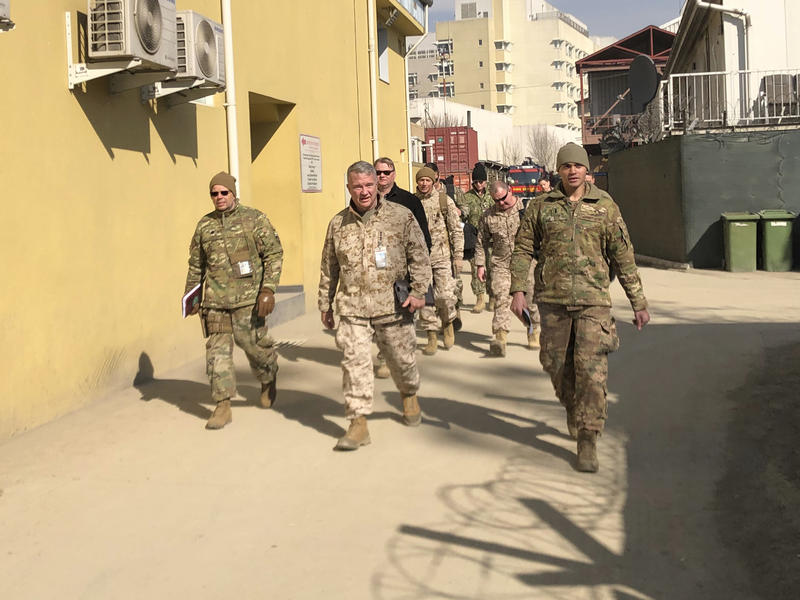 President Biden will withdraw all remaining U.S. troops from Afghanistan by Sept. 11, the 20th anniversary of the terrorist attacks that prompted America's involvement in its longest war, a senior administration official told reporters on Tuesday. Some 2,500 U.S. troops remain in Afghanistan , and as many as 1,000 more special operations forces are also reported to be in the country. There were more than 100,000 at the war's peak in 2011. The withdrawal will miss a May 1 deadline that the...
Read More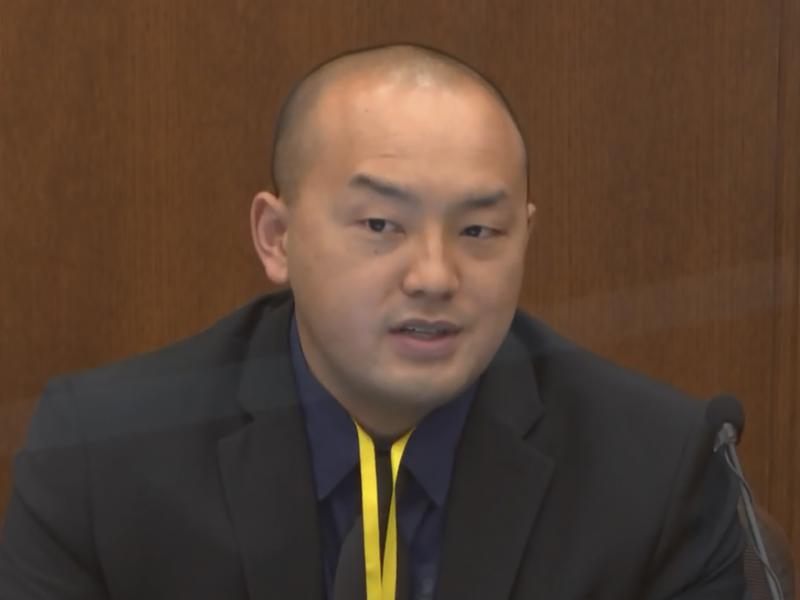 The defense called on Officer Peter Chang of the Minneapolis Park Police to testify in the trial of Derek Chauvin, who is on trial on murder and manslaughter charges in the death of George Floyd. Chang was stationed at a nearby park last May 25 when he heard a dispatch on his radio asking for assistance. He was one of the closer officers to Cup Foods, so he went to the scene. It's common for park police to assist Minneapolis city police, Chang said, and explained that officers in both forces...
Read More
Science, Technology, And Medicine From NPR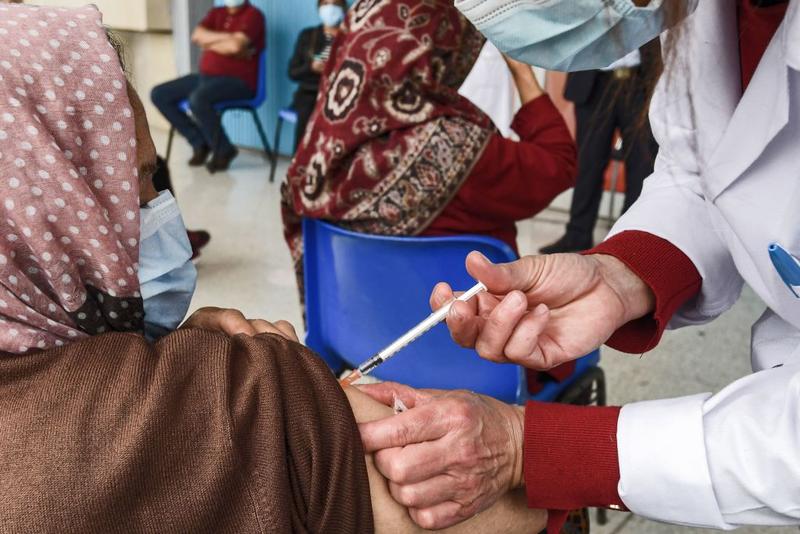 Muslims across the United States began observing Ramadan on Tuesday. The Islamic holy month, marked by prayer, fasting and gathering at mosques, will look different this year with vaccines available. In Minnesota, Muslim leaders led an aggressive vaccination campaign in the lead-up to Ramadan, with nearly 7,000 vaccines distributed across 16 mosques. Here & Now s Tonya Mosley speaks with Imam Asad Zaman , executive director of the Muslim American Society of Minnesota, about the campaign. This...
Read More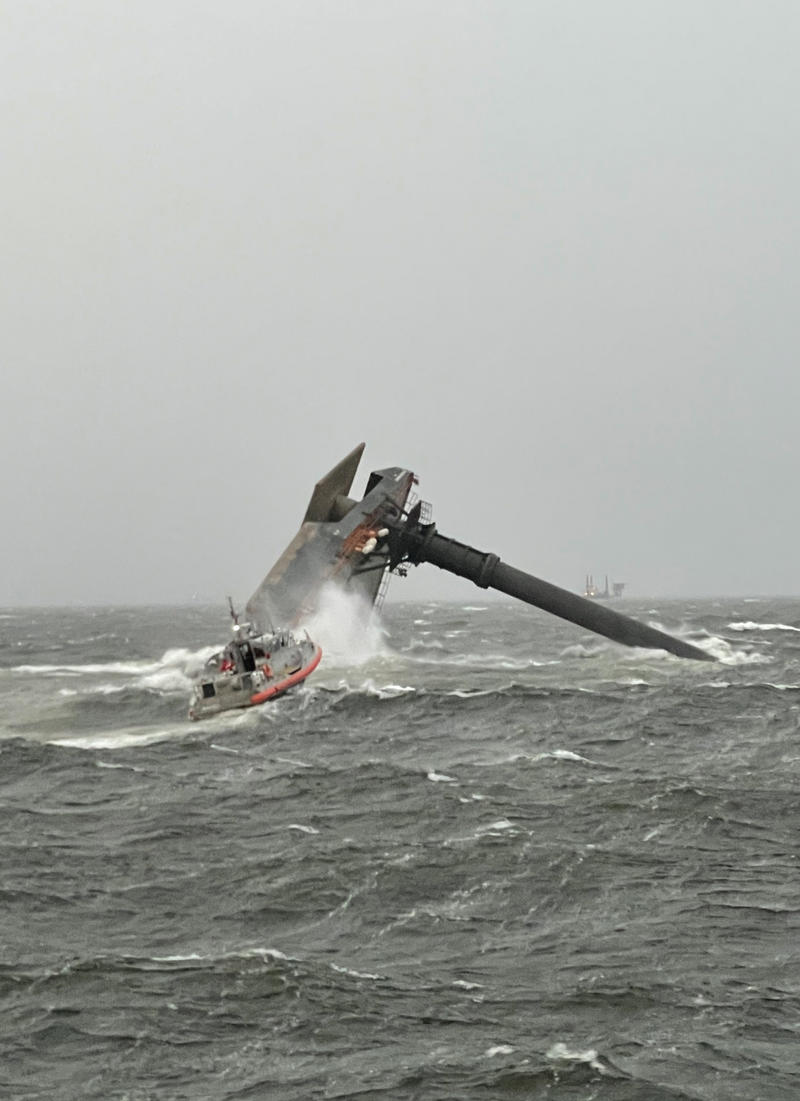 Updated April 14, 2021 at 12:22 AM ET The U.S. Coast Guard and multiple good Samaritan vessels rescued six people from a capsized commercial lift boat 8 miles south of Port Fourchon, La., in the Gulf of Mexico. Efforts to rescue other possible crewmembers of the 129-foot vessel were ongoing as of 10 p.m. local time, the Coast Guard said in a press release. Coast Guard spokesman Petty Officer Jonathan Lally told NPR earlier that when initial distress calls were made, there were conflicting...
Read More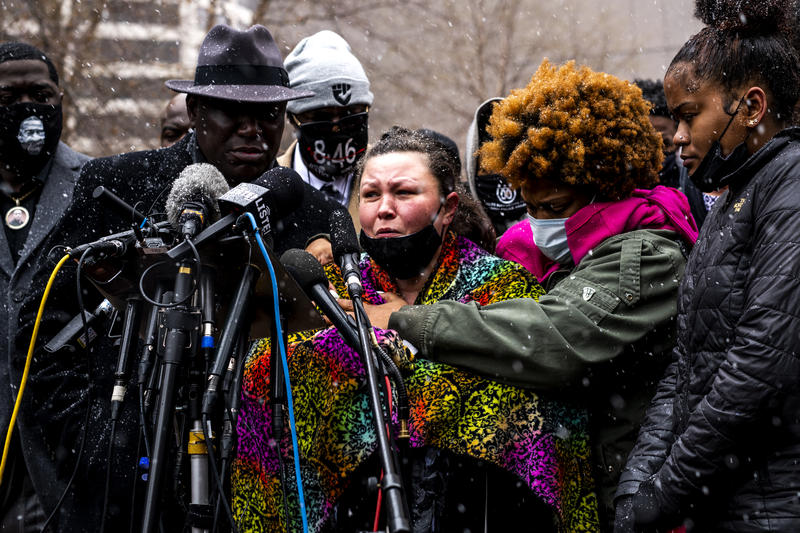 In their first public press conference, family members of Daunte Wright, the 20-year-old Black man shot and killed by police in Brooklyn Center, Minn., expressed grief and anger, called for accountability and questioned why police felt the need to use any force on their son. Katie Wright, Daunte's mother, recounted a phone call she had with her son when he asked for advice after police pulled him over. She said he told her he'd been pulled over due to air fresheners hanging from his rearview...
Read More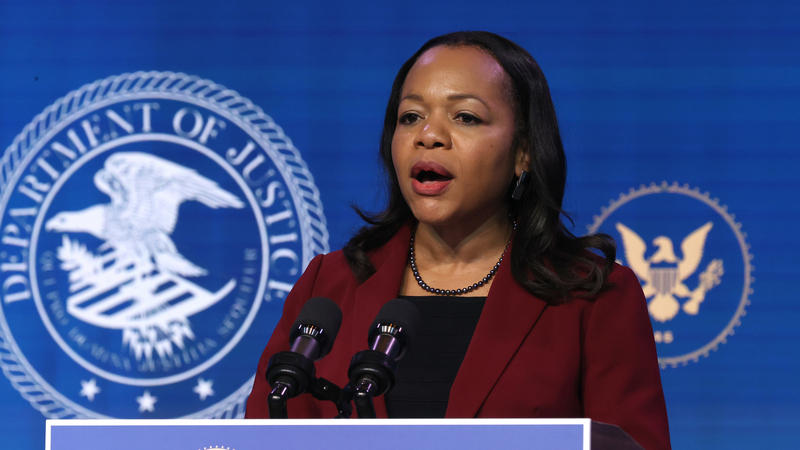 Kristen Clarke grew up in public housing in Brooklyn, as the daughter of Jamaican immigrants. Now, she's in line to become the first woman and the first woman of color to formally lead the Justice Department's Civil Rights Division since it was created in 1957. That's if she can get through a closely divided Senate, where Republicans have signaled they will put up a fight. Clarke will appear before the Judiciary Committee Wednesday, when lawmakers are preparing to assess her record. It's a...
Read More
Irans foreign minister has warned that the attack on its main nuclear enrichment site affects ongoing negotiations over the Iran nuclear deal. While not claiming responsibility for the sabotage, Israel is widely believed to have carried it out. Host Tonya Mosley speaks with Borzou Daragahi , international correspondent for The Independent. This article was originally published on WBUR.org. Copyright 2021 NPR. To see more, visit https://www.npr.org.
Read More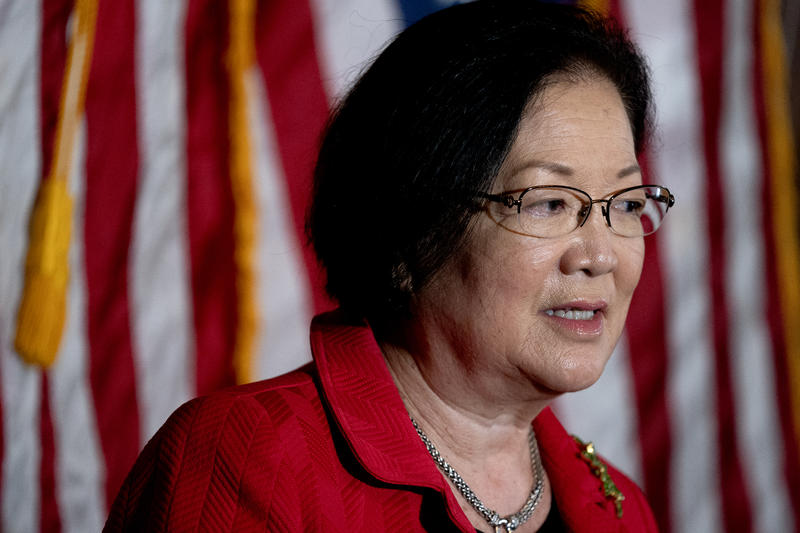 Updated April 13, 2021 at 3:07 PM ET Top congressional Democrats are calling on their Republican colleagues to support legislation introduced by Sen. Mazie Hirono and Rep. Grace Meng that addresses the rising number of hate crimes and violence against Asian Americans. "For more than a year, the Asian American community has been fighting two viruses, the COVID-19 pandemic and anti-Asian hate," Meng told reporters during a press conference on Tuesday. "We've heard about and seen videos of both...
Read More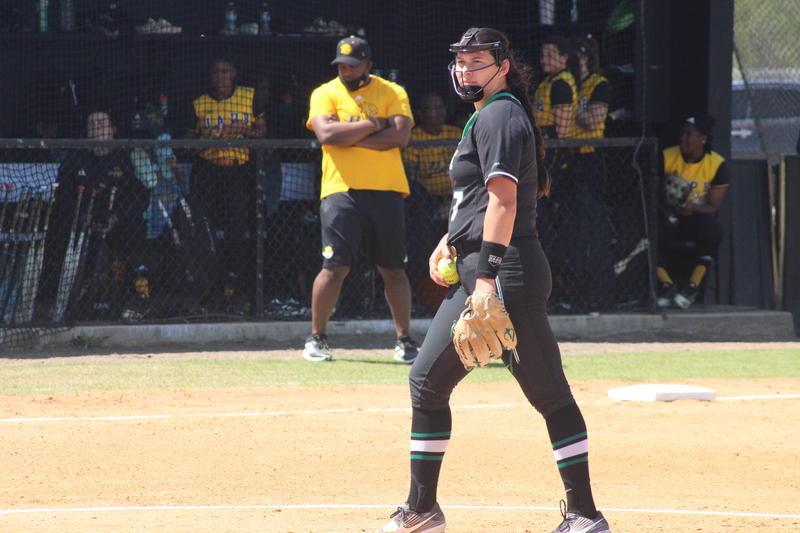 It's a rare feat in baseball or softball to pitch a "perfect game." That happens when no opponent reaches base — not by a hit, or a fielding error, or a walk. But pitcher Hope Trautwein of the University of North Texas made history on Sunday by pitching a game more than perfect. Through all seven innings, she struck out every single one of the 21 batters she faced from the University of Arkansas at Pine Bluff. "I guess it's never been done before so it doesn't have a name," she told NPR's...
Read More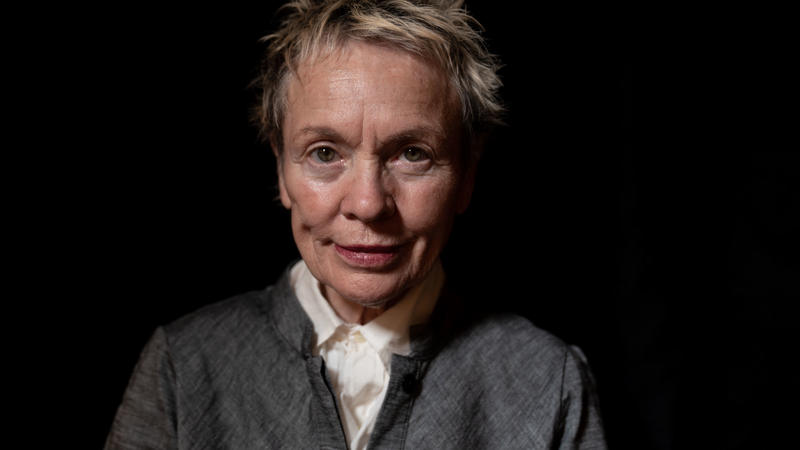 Last October, in the midst of the pandemic, Laurie Anderson appeared at the Smithsonian's Hirshhorn Museum to recreate one of her earliest works. Wearing ice skates attached to frozen blocks of ice, she played her violin along with a tape recording stashed cleverly inside her instrument. When the ice melted, her performance ended. Bow over bridge, blades over ice: "Duets on Ice" is a meditation on balance and time. Anderson has been playing the violin since age five. She performed with the...
Read More
don't miss: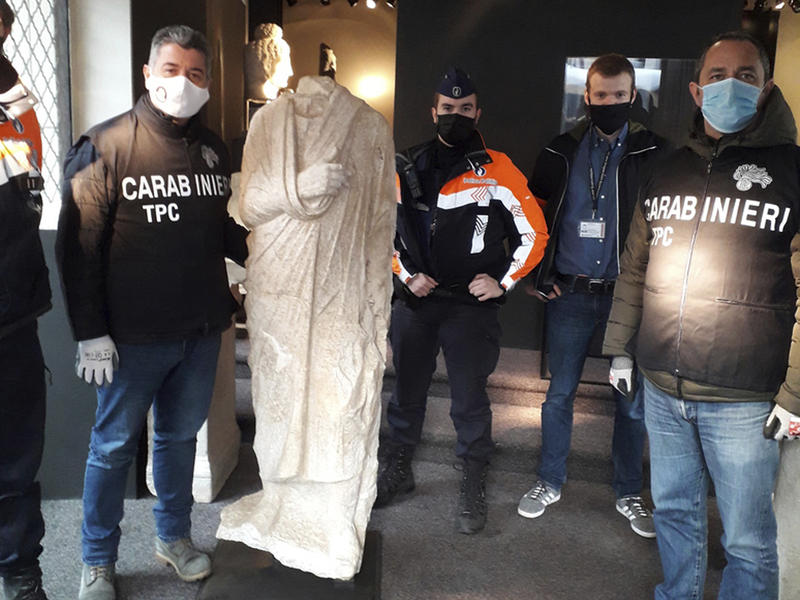 Italian art police recovered a 1st century Roman statue that had been looted from an archaeological site nearly a decade ago after off-duty officers spotted it in an antique shop in Belgium, Italian authorities said this week. The Carabinieri Command for the Protection of Cultural Heritage (TPC) said in a statement that two of its officers, on assignment in Brussels, had been browsing a neighborhood of antique shops after work when they came upon a marble statue that struck them as suspicious...
Read More
Updated April 14, 2021 at 9:09 AM ET This page is updated regularly. In late January 2020 only a few dozen COVID-19 infections had been identified outside of China. Now the virus has spread to every corner of the globe. More than 135 million infections have been reported worldwide, and the death toll is above 2.9 million, according to researchers at Johns Hopkins University. The United States has far more COVID cases and deaths than any other country. Brazil and India have the second and...
Read More