KVCR is your source for news in the Inland Empire.
Keeping you connected with stories for every side of you.
Please connect with us today and support the station that connects you with the world!
Oct. 6 is California Clean Air Day. KVCR's Jonathan Linden spoke with Chris Chavez, who is with The Coalition for Clean Air, to discuss how air quality here in the Inland Empire and around the state.

KVCR's Megan Jamerson spoke with Caleigh Wells, of member station KCRW, about a stunning new investigation.

Last week Pomona's Mayor, Tim Sandoval, joined 37 other mayors from around the globe in New York City to kick off their participation in the Bloomberg Harvard City Leadership Initiative.

Stories highlighted for October 5, 2021.

The number of patients hospitalized with COVID-19 continues to drop across the inland region, according to data reported Monday, and it appears some residents are getting their booster doses of the vaccine.

Gov. Gavin Newsom Monday signed into law the so-called California "Momnibus" Act to improve infant and maternal health, especially for families of color.

The over 150 year old Trujillo Adobe was built before the city was founded when California was still part of Mexico.

On Sept. 24, the Pro-Swap-Meet in San Bernardino announced that it would close after 19 years, with many community members now calling to save it.

Former Press-Enterprise Columnist and longtime KVCR news contributor, Cassie MacDuff joins KVCR to review a few of the Inland Empire's major news stories of the past week. The conversation can be heard on KVCR's "Morning Edition" most Friday mornings at 6:45 and 8:45. Our segments with Cassie are also archived here for listening on demand.

The registrar of voters shared the final tally on Thursday, September 30.

The California Public Advocates Office is an independent consumer advocate within the California Public Utilities Commission and says the state should consider setting higher standards for broadband and wireless services.

After a year hiatus due to Covid-19, the annual Rendezvous Back to Route 66 returns to San Bernardino on Oct. 2.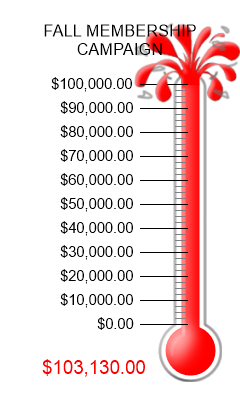 Lillian speaks with Stephanie Moram, Founder of Good Girl Gone Green.
"We're not being revisionist. We're not waging a war on history," council member Inez Barron said. "We're saying that we want to make sure that the total story is told."
The change has been in the works since at least since 2018, when he released a studio album by that name. He has cited its biblical significance as "you," noting "So I'm you, I'm us, it's us."
SCIENCE, TECHNOLOGY, AND HEALTH FROM NPR
For decades, the FDA has regulated hearing aids as a prescription medical device — an arrangement that adds to the cost and effort people must invest to get them.